Free Info Sources
The General Shu-Ping Tsao Library welcomes students to browse and download E-Book from these open-access digital collections.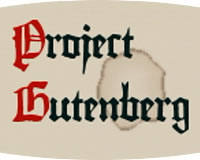 Project Gutenberg is a volunteer effort to digitize and archive works, to "encourage the creation and distribution of E-Books".  It was founded in 1971 and is the oldest digital library. Most of the items in its collection are the full texts of public domain books. The project tries to make these as free as possible, in long-lasting, open formats that can be used on almost any computer. As of March 2013, Project Gut   enberg claimed over 42,000 items in its collection.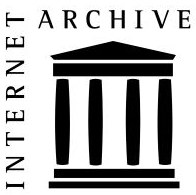 The Internet Archive allows users to browse and read over 5 million books and items from over 1,500-curated collections. You will find a wide range of literature, historical texts and research materials; and wonderful thematic collections like Children's Classics, Cookbooks and Genealogy. These curated collections have come from over 900 content providers including libraries such as the Boston Public Library, the Library of Congress and the Lancaster County's Historical Society. These collections were digitized from various mediatypes including microfilm and microfiche, journals and serial publications, and a wide variety of archival material. Significant contributions have come from partners in North America (American and Canadian Libraries), Europe and Asia, representing more than 184 languages.

Wikibooks is a Wikimedia project for collaboratively writing open-content textbooks that anyone, including you, can edit right now by clicking on the edit link that appears near the top of each Wikibooks page. Contributors maintain the property rights to their contributions, while the Creative Commons Attribution-ShareAlike License and the GNU Free Documentation License makes sure that the submitted version and its derivative works will always remain freely distributable and reproducible.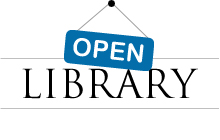 Open Library is an online project intended to create "one web page for every book ever published".  Its book information is collected from the Library of Congress, other libraries, and Amazon.com, as well as from user contributions through a Wikipedia style interface. If books are available in digital form, a button labelled "Read" appears next to its catalog listing. Links to where books can be purchased or borrowed are also provided.  Open Library has 6 million authors and 20 million books, and about one million public domain books available as digitized books. Tens of thousands of modern books were made available from 150 libraries and publishers for digital lending.

The Online Books Page is a website of the University of Pennsylvania that facilitates access to books that are freely readable over the Internet. It also aims to encourage the development of such online books, for the benefit and edification of all.

Google Play is a digital distribution platform for online electronics and digital media store, operated by Google.  The service allows users to browse and download music, magazines, books, movies, and television programs.  Google Play Books carries over 4 million titles.

Smashwords is the world's largest distributor of indie ebooks.  We make it fast, free and easy for any author or publisher, anywhere in the world, to publish and distribute ebooks to the major retailers.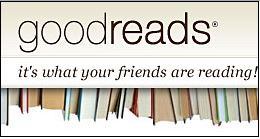 Goodreads is the world's largest site for readers and book recommendations. Our mission is to help people find and share books they love. Goodreads launched in January 2007.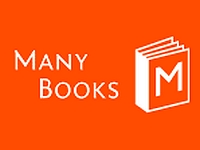 Many Books allows users to browse through the most popular    titles, recommendations, or recent reviews from our visitors. Perhaps you'll find something interesting in the special collections. There are more than 29,000 eBooks available for Kindle, Nook, iPad and most other eReaders, and they're all free!

Free Books for Doctors Over the next years, many textbooks will be available online, free and in full-text. The unrestricted access to scientific knowledge will have a major impact on medical practice.
National Library of Medicine Bookshelf Bookshelf provides free online access to books and documents in life science and healthcare. Search, read, and discover.